Since black and white outfits never seem to go out of style, you can wear them to nearly any occasion. To make sure your monochrome outfit looks sharp, follow these tips. Mix different textures together for a sleek and polished look, like a soft blouse with a crisp pair of trousers. You can also add interest to an all-black outfit with pops of color, like bright red lipstick or colorful accessories. If you're going for a more vintage vibe, try mixing different prints together or wearing high-waisted pants with a tucked-in blouse.
Great black and white outfits to wear now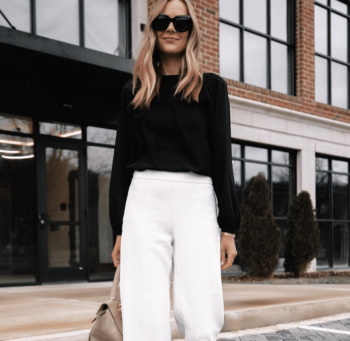 There are few trends more classic than black and white when it comes to fashion. So whether you prefer a monochrome look from head-to-toe or just like to incorporate a few key pieces into your wardrobe, here are some tips on how to wear black and white with style.
One of the great things about black and white is that it can be worn for both casual and formal occasions. For a casual look, try pairing a white tee with black jeans or vice versa. On the other hand, opt for a black blouse and white pants if you want to dress things up a bit. Either way, you can't go wrong with this timeless combo.
Accessories are also a great way to add a pop of color to a black and white outfit. For example, red shoes or a brightly colored handbag can really make your look stand out. If you're feeling extra bold, try mixing and matching different patterns in your clothing. Just be sure not to go overboard – too much of a good thing can quickly turn into a fashion disaster.
When it comes to makeup, less is definitely more when you're going for a monochrome look. A touch of mascara and some nude lipstick are all you need to complete your ensemble.
So, there you have it – a few tips on how to wear black and white with style. Whether you choose to go for a classic look or add your own personal twist, this timeless color combo is always a good choice.
What colours go with black and white clothes?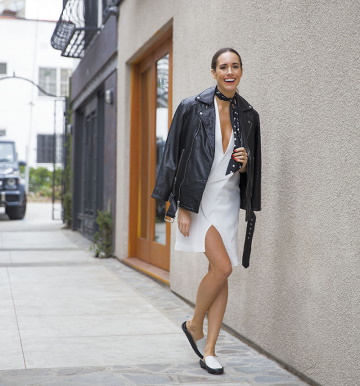 You can never go wrong with black and white. These two colours are timeless classics that always look chic and elegant. You can pair them together in a variety of ways to create different looks. Here are some ideas on what colours go well with black and white clothes:
– Pair black and white with a pop of colour for a fun and festive look. Try pairing a black top with white pants or a white dress with black accessories. Add a bright scarf, shoes, or handbag to add a touch of colour.
– For a more sophisticated look, try pairing black and white with neutral colours like grey, beige, or brown. This creates a classic and elegant look perfect for work or formal occasions.